Sunday, 7 November 2010
Brian Walker's Guy Fawkes Mask from Whoopee and Wow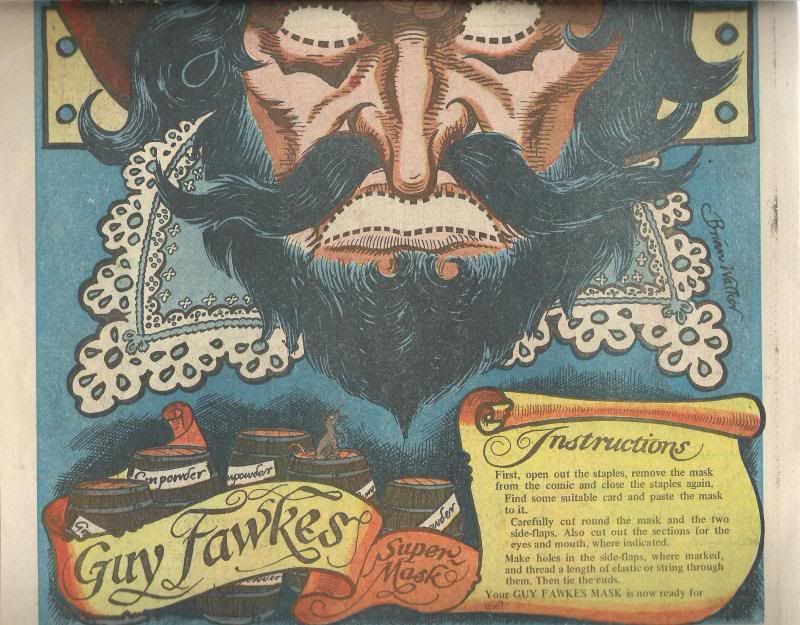 Brian is great at this type of drawing he also did a good centre pages of Buckingham Palace..
http://petergraysukcomicartists.blogspot.com/search/label/Brian%20Walker%27s%20Posters%20and%20Covers
Posted by

Peter Gray
at 11:26


About Me
I'm a free-lance Pet Artist, Cartoonist and Big UK humour comic fan My main website http://www.peterspetportraits.co.uk/ If you would like me to draw your pet please email me at peterspetportraits@yahoo.co.uk I use your photo and will draw it on High Quality The Langton watercolour A4 paper and using Faber Castell black pencil. Commissions in black and white I like to draw close ups of the pets face and body rather than drawing the whole pet. My fee for this service is £30. Postage and Packaging £5 It was be presented mounted. For other sizes or you want it in colour using acrylics please email me.
View my complete profile